Travis was a young man who was as talented, and as kind, as anyone we have ever known. He leaves behind his two year old daughter Tricia Rose Parker, his parents Mac and Nora, and sister Jamie.

Tricia Rose Parker Benevolent Fund
account #0954947423
Washington Mutual Bank
All donations go into a fund for Travis's two year-old daughter, to be administered when she reaches age twenty one. No one else can touch it. Donations can be made at any Washington Mutual branch using the above account number.
Send your cards, condolences
and any remembrances to:
Nora and Mac Parker
1713 Evan Way
Beaumont, CA 92223
Friends and fans:
Thanks to all who has enjoyed and supported the Travis Parker Band these last years.
The enthusiastic response from everyone attending their shows and purchasing CD's, was a great joy to him.
Please feel free to jot down any memories and send them (along with any photos or other memorabilia) to Tricia Rose.
Tricia Rose Parker
C/O Nora and Mac Parker
1713 Evan Way
Beaumont, CA 92223
This way she can learn about her father's life and legacy, once she has grown old enough to understand it all.
In loving memory of our friend,
Travis Roy Parker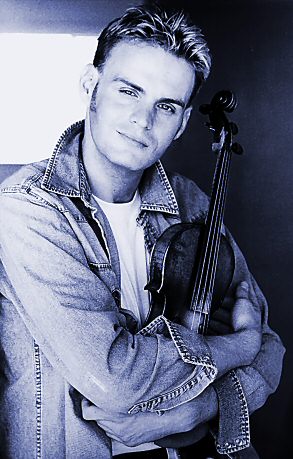 Our dear friend virtuoso fiddle player/songwriter, Travis Parker died Monday August 2, 2004. The result of a shooting as leaving The Music Store in Orange County where he gave music lessons.

There is an arrest, and with bail set at two million dollars. Investigators are treating this death as a homicide. Everyone with knowledge of the situation and circumstances are asked not to disclose anything that might compromise the investigation.

We have faith in the Maker's plan. Even when at times it all seems beyond comprehension. Our hearts go out to Travis' entire family.

God bless Travis,and peace be on his immortal soul. All who knew him
will deeply miss him.

-Adrienne and David